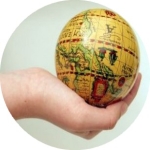 We specialize in hard to find fabrics. We will search the market to meet your particular fabric needs. Our long-standing excellent relationships with the best producers and associates throughout the world give us access, to all the resources needed to fill your special needs, on time, with quality products, and at the right price.

We will search the local market for your hard to find fabrics. If we can not find it for you in the US market localy, we will import it for you from our overseas suppliers, at very reasonable prices.

Please complete our Sourcing Form, providing us with the details of your fabric needs, and we'll go to work for you at once. Please let us know how to contact you.
Off Shore & NAFTA Enquiry: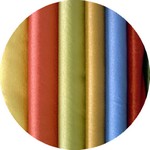 We have extensive experience in offshore business. We will develop, design, and reproduce any kind of fabric you require. We will utilizing our extensive business partners and associates from Korea, Japan, Taiwan, China, and other Asian Countries to save you time and money.

We will assure you, the highest quality with the most dependable customer service. You will be well informed about every stage of your order, from color lab dip / strike off to delivering your cargo to your front door. We will handle everything for you.

We ship from and to Asia, Europe and South and North America. NAFTA is our specialty. Please contact us to discuss your NAFTA and offshore needs.